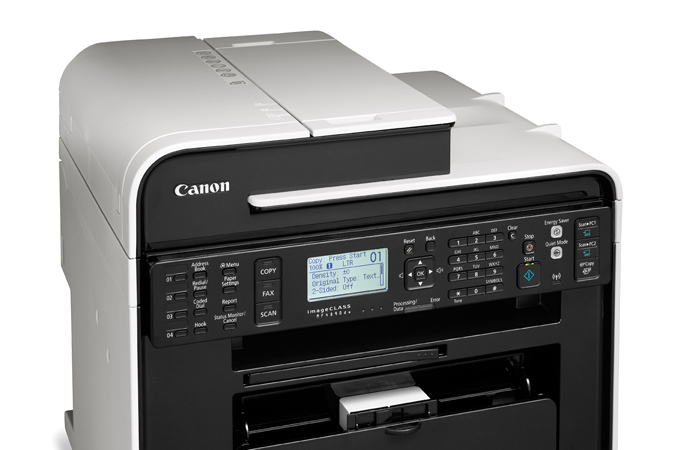 Many established copier brands have released a variety of printer models in the market for small-time to large-scale businesses and homeowners. Business owners and home employers seek printing equipment which meets their minimum requirements on a daily basis and produces high-resolution prints.
If you are in Charlotte and you are looking for a Copier in Charlotte for your business, you may contact Clear Choice Technical Services in Charlotte. You can ask about Copier Leasing Services in Charlotte, Copier rental services in Charlotte, and Printer rental charlotte
The Canon ImageCLASS MF4890dw Monochrome Printer is high-quality multifunction printing device suitable for medium-scale businesses and multinational corporations. It offers an all-in-one feature for basic functionalities — scan, copy, print, and fax — to handle daily business operations. The MF4809dw model is a compact-sized multifunctional printer which weighs approximately 28.2lbs and measures 14.5 inches wide, 15.4 inches deep, and 14.2 inches high.
Key Features and Specifications
Quick Printing
Users can utilize the basic functionalities of the MF4890dw at a rate of 25 ppm (pages per minute) in about six seconds which aids in handling a large volume of print jobs. Moreover, it also features an On-Demand Fixing technology which warms up the device in a short time and an Ultra Fast Rendering Technology (UFRII) for high-speed processing of data.
Duplex Automatic Document Feeder (DADF) with Double-sided Printing
The MF489dw allows the consumers to color scan, copy, or print one- or two-sided documents and produce double-sided outputs at once with the 50-sheet Duplex Automatic Document Feeder.
Wireless Connectivity
This multifunctional printer has a built-in WiFi 802.11b/g/n and Ethernet network connectivity feature which allows the users to utilize the device without installing an external network card or server. The centralized functionalities of the MF489dw can save office space and cost to the business.
LCD Display
The Canon imageClass MF4890dw has a 5-line LCD panel which displays traditional Chinese fonts and animation for a clear interface.
Liftable Scanner Cover
One common problem that most consumers encounter in an all-in-one printing device is scanning dense books. Usually, these books block the scanner cover from closing completely, thus, complicates the scanning process and displays a black shadow of the margin on the paper. Canon designed the MF4890dw to address the scanning problem of most multifunctional printers. The users can lift the top cover of the MF4890dw model and scan thick books without toner wastage and unnecessary black shadows.
Disadvantage
According to several user reviews from Amazon, the most evident deadfall of the Canon Image Class MF4890 is difficulty in setting up the device due to software incompatibility. Canon released several drivers to enable the printer to communicate with Window-based operating systems including Windows 7, 8, 8.1, 10, Windows XP, Windows Server 2008, Windows NT, Windows Vista, Windows Me, Windows 95, and 98. Corrupt and outdated drivers can cause system crash, computer hardware failure, and printer functionalities errors. Most users stated that the operations manual did not serve its purpose since it contained lousy illustrations instead of written instructions.
Copiers Maintenance of Canon Image Class MF4890dw Monochrome Printer
One of the most common mistakes that start-up businesses and multinational companies commit is not regularly maintaining printing pieces of equipment. Most printing models including color laserjets, multifunction printers, and plotters leave smudges on the page, create creases on the paper jam, and misaligned printing on papers over time.
Proper and regular maintenance of printer devices is essential to increase the lifespan of the unit and enhance the quality of its prints. Manufacturers provide all information in the user manual on how to maintain printers, but some consumers do not understand how to handle such information. In that case, they can seek help from printers and copiers maintenance services to maintain their units regularly. Several individuals consider maintenance contracts as a smart option when purchasing a brand new printer device since it reduces the service and repair fees.